︎︎︎
Dancers in Formations
Installation Material: clay, water, vynal, water hose, water pipe, sand
400 x 500 x 300cm ( dimention variable)
2015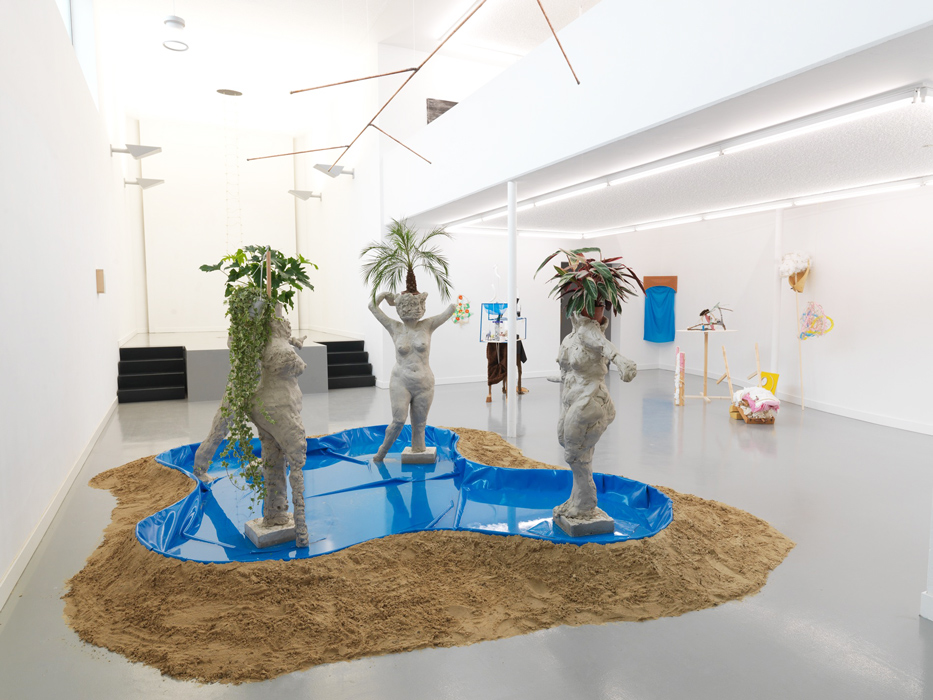 This installation depicts "relationships", that is inspired by the thought of relationship is based on "Cause and effects", and there are invisible tensions as 'influences' among them.
In this work tensions are created through their functions, which shaped this installation as total: when it's viewed from above, you see a leaf as a whole, a water pipe as veins of a leaf coveys water to plants. Through this installation, I created a 'situation' that keeps on living during the exhibition.
A Performance in " Dance in Formation"
Play Viideo:
https://vimeo.com/129493540
Dancer: Kenzo Kusuda
Film:© de man & de vos, Jasper de Bruin